Erik Voorhees is always worth your time to listen to. He opened the Permissionless II conference in Austin with a provocative and inspiring speech where he answers the question, "why crypto?"
You know how difficult it's becoming to do with your money as you please. You have to ask your bank permission to do a wire transfer and answer their questions. If the bank doesn't like your answers, they'll prevent you from accessing your money. This will only get worse with a Central Bank Digital Currency (CBDC). With a CBDC in place, every time you go to spend your money you won't be thinking "is this something I want to buy?" instead you'll be thinking "is this something I'm allowed to buy?" This is the pinnacle of a social credit system.
Crypto is the alternative. It's the refuge to a CBDC and the social credit system. It's also the solution. This is what makes crypto so beautiful.
Crypto is the best way to protect yourself, the best way to make money going forward, and the best way to peacefully fight back. This is why I'm so passionate about THORChain.
THORChain is more than just core infrastructure for crypto that has home run potential, it's core infrastructure for a peaceful rebellion that can make a real difference in the world. Just like the agricultural, industrial, and digital revolutions.
These radical changes of thinking and doing created wealth around the whole world by orders of magnitude. The crypto revolution will be no different.
Viva la Revolución!
Join the revolution by investing in Youxia Crypto's THORChain (RUNE) Fund.
The fund will buy the RUNE token for capital gains potential and stake the token in the THORChain network for yield. Staking on THORChain means running nodes on THORChain.
Running nodes is where it gets fun. The nodes secure the exchange and, in return, they collect revenue from the swapping fees. The exchange will grow proportionally with the revenue from the fees. Therefore, the yield should prove to be as good as the capital gain.
$1 invested today could yield $1/year and eventually $1/month. All while sitting on a large capital gain.
The plan is to compound the yield for the first few years and wait for the token price to go up, then start paying the yield out to you as income. Ideally, the fund will last for decades. There's no reason to wind it up if we can collect passive income for years to come.
You can invest with fiat, crypto, or a mix of fiat and crypto.
Let me know if you want to get access to the offering documents.
To learn more about THORChain:
Read this report — THORChain Investors Guide
and
Watch this video — THORChain Introduction — Explained for Beginners
---
Thank you for reading.
I'm the founder of Youxia Crypto, an asset management company specializing in crypto. I can help you buy and sell precious metals too. I believe crypto is more than just about trying to make money, it's about creating freedom for oneself and the rest of the world. I'm a contrarian, voluntaryist, and proponent of Austrian Economics. I enjoy downhill skiing, scuba diving, live music, yoga, and traveling.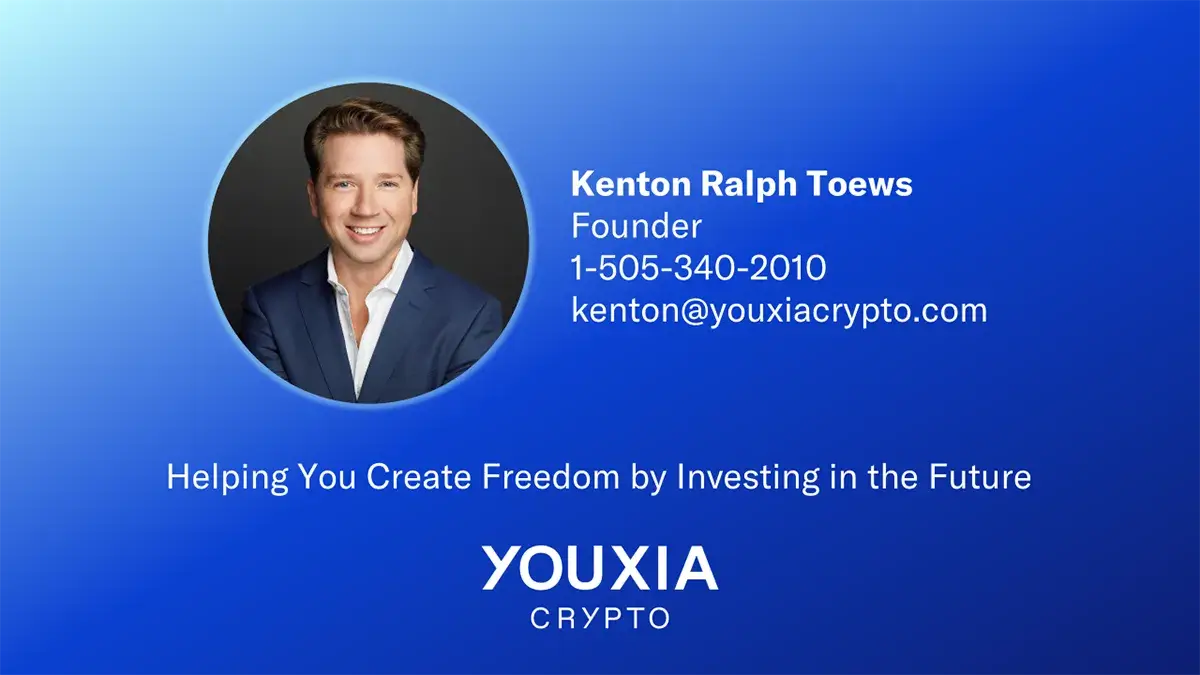 The intended use of this material is for informational purposes only and is not intended to be an offer or solicitation for the sale of any financial product or service or a recommendation or determination that any investment strategy is suitable for a specific investor. Investors should seek financial advice regarding the suitability of any investment strategy based on the objectives of the investor, financial situation, investment horizon, and their particular needs. This information is not intended to provide financial, tax, legal, accounting or other professional advice since such advice always requires consideration of individual circumstances. The investments discussed herein are not insured by the FDIC or any other governmental agency, are subject to risks, including a total loss of the principal amount invested. Past performance is no guarantee of future returns.