Happy New Year!  I hope you had a nice Christmas.
---
Erik Voorhees did another podcast with Bankless.  Hopefully you watched the one he did with Sam Bankman Fried (SBF) only days before the collapse of FTX.  They discuss it on this episode and more.  It's a great summary of where crypto has been, where it's at now, and where it's going.  It has something for everyone regardless of your experience level.
Erik continues to be a voice of reason and calm amidst the crazy storm.  Here's to the storm subsiding and this year being completely different than last year.
Wishing you a prosperous 2023!
---
Thank you for reading.
I'm the founder of Youxia Crypto, an asset management company specializing in crypto. I can help you buy and sell precious metals too. I believe crypto is more than just about trying to make money, it's about creating freedom for oneself and the rest of the world. I'm a contrarian, voluntaryist, and proponent of Austrian Economics. I enjoy downhill skiing, scuba diving, live music, yoga, and traveling.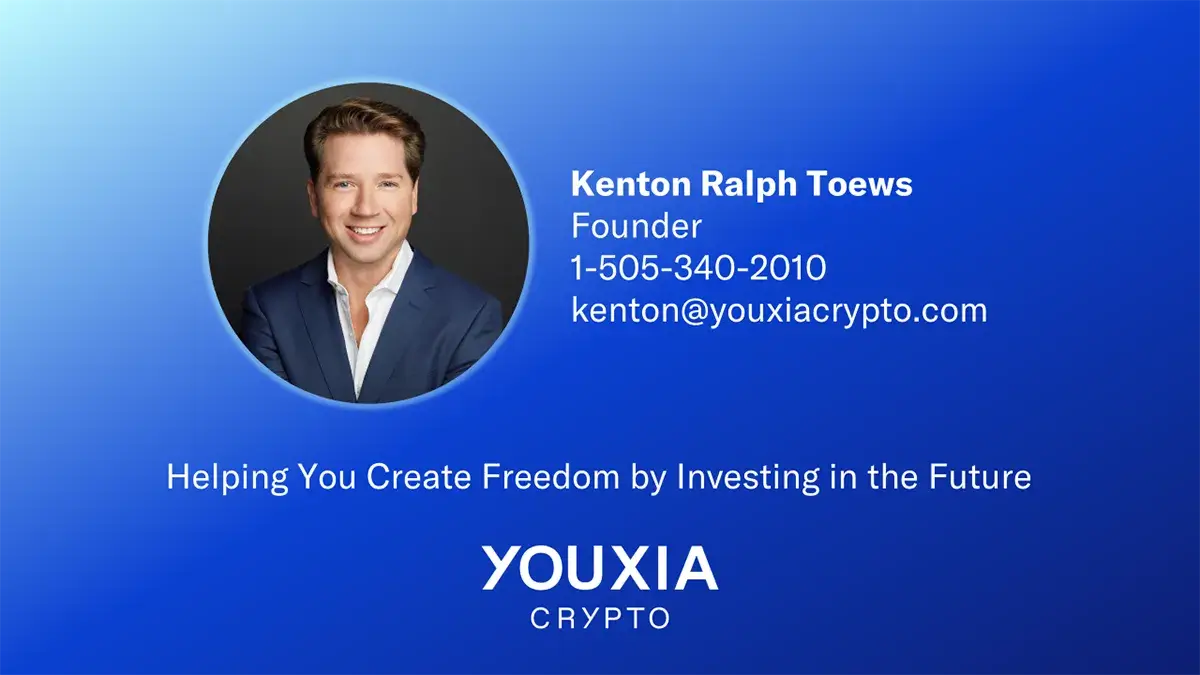 The intended use of this material is for informational purposes only and is not intended to be an offer or solicitation for the sale of any financial product or service or a recommendation or determination that any investment strategy is suitable for a specific investor. Investors should seek financial advice regarding the suitability of any investment strategy based on the objectives of the investor, financial situation, investment horizon, and their particular needs. This information is not intended to provide financial, tax, legal, accounting or other professional advice since such advice always requires consideration of individual circumstances. The investments discussed herein are not insured by the FDIC or any other governmental agency, are subject to risks, including a total loss of the principal amount invested. Past performance is no guarantee of future returns.